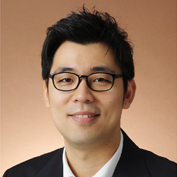 Field of Study

Technology and Innovation Strategy
Collaborative Strategy
Corporate Strategy

Education

Ph.D. in Strategic Management, Purdue University
M.S. in Statistics, Stanford University
B.A. in Economics, Yonsei University

Major Career

Assistant Professor, Department of Management, City University of Hong Kong (2016 - 2018)

Key Papers

Ryu, W., Reuer, J.J., & Brush, T.H. "The Effects of Multimarket Contact on Partner Selection for Technology Cooperation," Forthcoming at Strategic Management Journal.
Ryu, W., McCann, B.T., & Reuer, J.J. 2018. "Geographic Co-location of Partners and Rivals: Implications for the Design of R&D Alliances," Academy of Management Journal 61(3): 945-965.
Derek, R., Brush, T.H., & Ryu, W. 2015. "The Use of Information Technology in the Provision of HR Compensation Services and its Effect on Outsourcing and Centralization," Journal of Purchasing and Supply Management 21(1): 25-37.
< Back